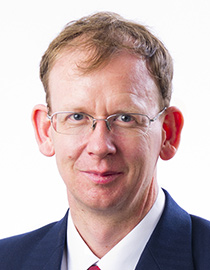 Greetings from day two of the University of NSW Canberra, where I am attending the
ICT for Development Symposium
. This started with a video about the "
eGovernment for Bangladesh
" project by ANU and UNSW Canberra. This trained Bangladesh civil servants in how to use ICT for better administration. One frustration with this is while there are some academic papers produced from the project and a book (
eGovernment for Bangladesh: a strategic pathway to success
/ Ahmed Imran, Tim Turner and Shirley Gregor, 2008), these are very difficult to access.
The first speaker is
Professor Robert M Davison
, City University of Hong Kong and Editor in Chief of the
Electronic Journal of Information Systems in Developing Countries
(EJISDC). He explained the difficulties which researchers in developing countries have in having their work published in "international" journals. The researchers may not having training in the terminology used by journals and the journals are not so much "international" as "western". The theories which the journals require the authors to mention are not really "universal" but are developed by western researchers in a western context. Non-western forms of thinking are relegated to being "indigenous knowledge".
Professor Davison estimated that 99% of papers from developing nation authors are screened out at the pre-review stage, as not being relevant. He admitted that editors have biases, but that papers have to be relevant to the journal they are submitted to. I have had to face this myself as a conference paper reviewer, with some papers not being on the topic of the conference and so being rejected (about 20% in my case).
Professor Davison commented that many researchers in developing nations do not study their own country and so may be missing opportunities. He also questioned the value of studies which just take an existing methodology from a western study and replying it in a developing country. He also criticised studies of intentions, such as if studies where favourably disposed to e-learning. I don't agree with these criticisms, as something useful can be learned from such studies, even if they are not ground-breaking.
Professor Davison called for the development of new theories in ICT, rather than borrowing them from other disciplines. He also criticised studies which claim to be using "Grounded Theory" but are just presenting data with no theory to make sense of it.
Professor Davison pointed out that ICT4D researchers are by their nature interested in practical outcomes to help development, rather than theoretical considerations and this view might be shared by the editors and reviewers.
This was an excellent presentation and worth attending the whole two day symposium for. It highlights the important role which editors of journals play in academia. This role is not often mentioned in discussions of the quality of universities and education. Apart from academia, Professor Davison comments have great relevance to business, discussion for example, "
Why eBay Lost to TaoBao in China
".
I noticed that the the
Electronic Journal of Information Systems in Developing Countries
uses the Open Journal System (OJS) free open source software and provides its papers free online. It can be very frustrating when learning of an interesting paper and then finding it is hidden behind a pay-wall and so inaccessible. The OJS based free journals have made a significant contribution to academia by making papers freely available.
ps: Professor Davison mentioned that City University of Hong Kong uses my
ICT Sustainability course
materials. I hadn't realized this, but then found it mentioned in
Global Information Systems
(IS5600),
Green IT
(IS6600 - 11)