The Australian Computer Society (ACS) has
announced
it will operate the Brisbane based
River City Labs
(RCL) Innovation Accelerator and Startup Catalyst and will invest $7.5 million over the next three years.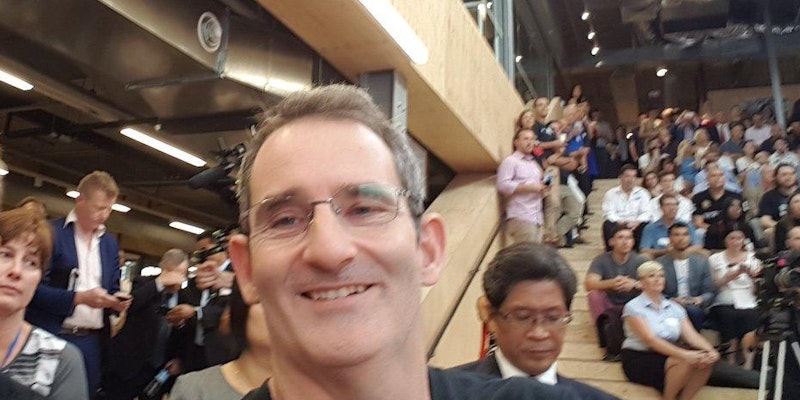 Last year I had some free time in Brisbane so I
went along
to River City Labs
Entrepreneur's Story Evening
. River City Labs is a coworking space, much like Fishburners in Sydney and Entry 29 in Canberra.
Those wanting to start a new tech business get some office space and help.
River City Labs looks a good venue for innovation, but underused. The ACS input should provide a boost for this. I suggest also formal involvement by VET and university students, which I do in
Canberra with CBRIN
and ANU Students can undertake startups and receive course credit for it.
River City Labs is in the historic TCB Building, Fortitude Valley, fitted out in the usual New York Loft warehouse style of co-working spaces: bare wooden floorboards, brick-walls and services visible on the ceiling. There is glass partitioning, making the most of the light from the clerestory windows of the large atrium.
River City Labs founder,
Steve Baxter
, is best known from the Australian TV series
Shark Tank
. Originally from Brisbane, he made his mark as an ISP pioneer in Adelaide, then in the USA before returning to Brisbane.
At the
Entrepreneur's Story Evening
, Steve made several comments about the role of universities in innovation. He seemed keen for school leavers to undertake tech degrees at university, but otherwise did not want universities involved in innovation. I pointed out that some tech students in Canberra are encouraged to go to the Canberra Innovation Network (equivalent to River City Labs) to learn about entrepreneurship, they then receive credit for the project work they do. Programs such as
ANU Techlauncher
try to balance the academic and practical aspects. Steve seemed to like this idea.