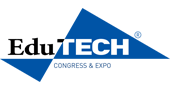 I will be speaking on "
Projects & internships for student employability
" at
9:40am 25 August 2023
of EduTECH, in Melbourne. In this I will highlight my experience teaching in the Australian National University's
Techlauncher program
of student projects for real clients, and mentoring
ANU interns
at major companies, and government agencies. Comments and suggestions would be welcome. Also I am happy to give a preview webinar to practice, if someone has a venue.
"Universities are under pressure to turn out job ready graduates. But there is only one way to ensure a student is really ready for a job: put them in a real workplace. In this presentation hear how Australia's leading university runs group projects, and internships for computer students with major companies, government agencies. Tom will share insights from 20 years designing and delivering work integrated learning.
To will help you:

Understand where to start with projects and internships
Understand how to effectively support work integrated learning
Critically review whether WIL is for your institution"