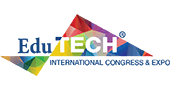 At EduTECH, 8 June in Sydney, I be speaking on "
Using an ePortfolio to capture students' skill sets to align to workplace
". I would welcome corrections and comments on my draft presentation:
"Tom teaches university computing students how to undertake real projects for real clients. This has included an artifact mapping tool for the Plain of Jars in Laos and test software for the radars on Australian warships. These real-world projects require real-world assessment

techniques, including e-portfolios. In this presentation he discusses:




Innovative education techniques to teach students how to better communicate with employers and people
How to build students confidence and capture their skills set to become more job ready
How to provide formal postgraduate education to students in their workplaces via mobile devices"