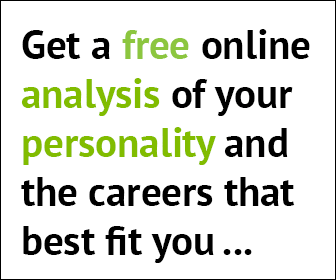 The
University of New England
has an advertisement on this blog which says: "
Get a free on-line analysis of your personality and the careers that best fit you ...
It takes ten minutes to do and your report is sent to you immediately.
" This looks a bit of pop psychology. I am not permitted to click on it under Google's advertising rules, so can't see what the test looks like.