Greetings from the
Future Earth Australia Workshop
at the Australian Academy of Science's
Shine Dome
in Canberra. There are about 100 researchers, government and business people here discussing sustainability and the future of Australian cities. I am still not quite sure who, or what, "Future Earth Australia" is, or the workshop is supposed to accomplish.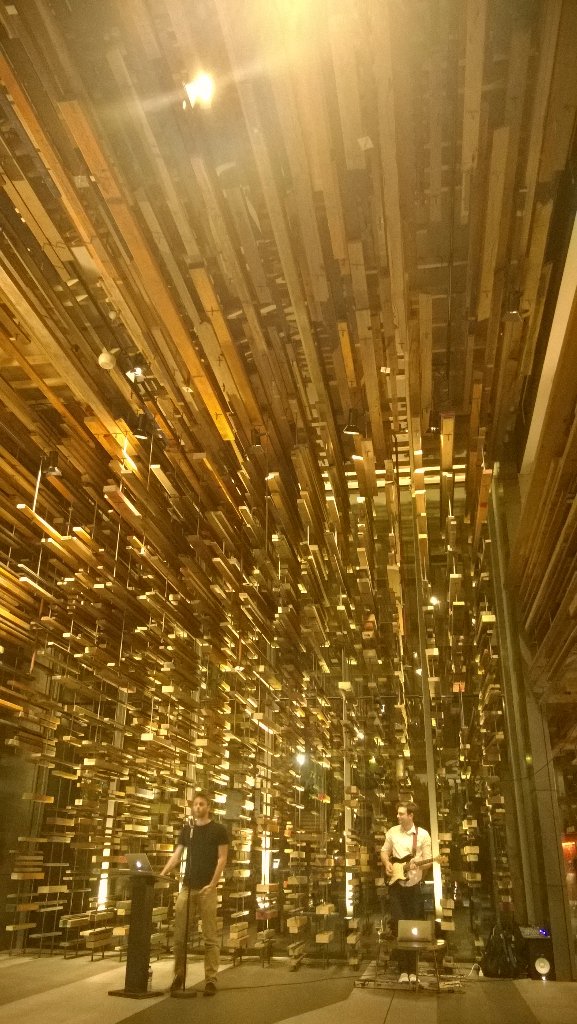 This was one of the weirder even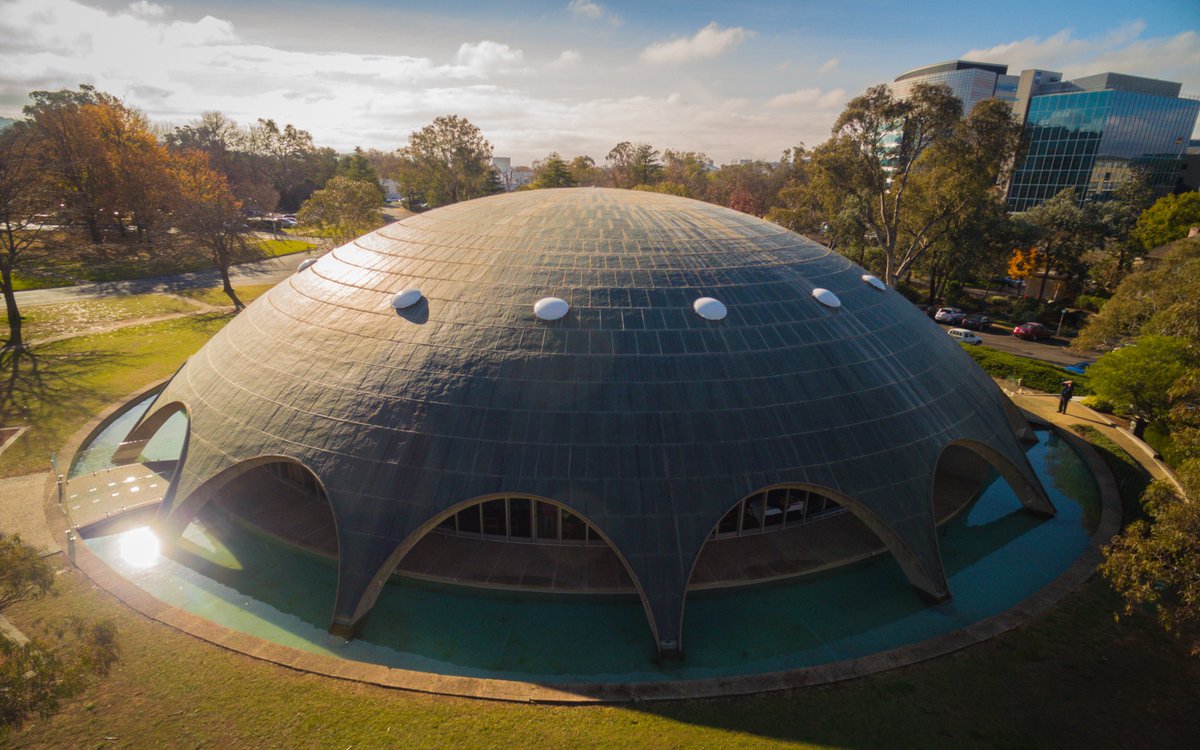 ts I have been to recently, in a building shaped like a 1960s flying saucer surrounded by a moat (headquarters of the Australian Academy of Sciences). The delegates were then shepherded across the road to a '
Visceral Communications
' performance at
New Acton
. Performance artists shoveled ice, dance in the middle of the street and recite quotes about climate change. This is all a little too much like an episode of the TV comedy "
Utopia
". ;-)
Future Earth Australia
Future Earth Australia"
future look like in a sustainable global and Australian economy? What kind of urban environment is compatible with a decent lifestyle for the 90% or more of Australians who live in cities? What changes in values and behaviour are required to enable the social transformation to sustainability and how might we make them? - See more at: https://www.science.org.au/news-and-events/future-earth-australia-workshop#sthash.2b2jzYmg.dpuf
What will the corporations and institutions of the future look like in a sustainable global and Australian economy? What kind of urban environment is compatible with a decent lifestyle for the 90% or more of Australians who live in cities? What changes in values and behaviour are required to enable the social transformation to sustainability and how might we make them? - See more at: https://www.science.org.au/news-and-events/future-earth-australia-workshop#sthash.2b2jzYmg.dpuf
What will the corporations and institutions of the future look like in a sustainable global and Australian economy? What kind of urban environment is compatible with a decent lifestyle for the 90% or more of Australians who live in cities? What changes in values and behaviour are required to enable the social transformation to sustainability and how might we make them? - See more at: https://www.science.org.au/news-and-events/future-earth-australia-workshop#sthash.2b2jzYmg.dpuf
What will the corporations and institutions of the future look like in a sustainable global and Australian economy? What kind of urban environment is compatible with a decent lifestyle for the 90% or more of Australians who live in cities? What changes in values and behaviour are required to enable the social transformation to sustainability and how might we make them? - See more at: https://www.science.org.au/news-and-events/future-earth-australia-workshop#sthash.2b2jzYmg.dpuf
What will the corporations and institutions of the future look like in a sustainable global and Australian economy? What kind of urban environment is compatible with a decent lifestyle for the 90% or more of Australians who live in cities? What changes in values and behaviour are required to enable the social transformation to sustainability and how might we make them? - See more at: https://www.science.org.au/news-and-events/future-earth-australia-workshop#sthash.2b2jzYmg.dpuf
Australian Academy of Science
Australian Academy of Science