When using a virtual background with video conferencing, it is important to have even lighting, otherwise part of you may be chopped off, or the real background visible. Any office lamp will do, but there are ring lights available specially for this purpose. The ring lights have a circle of LED lights,and are designed to go around the camera lens. I find it too distracting to be looking directly into the light, so instead have it at 45% pointing at the wall, behind my computer screen. This reflects a soft light onto the background.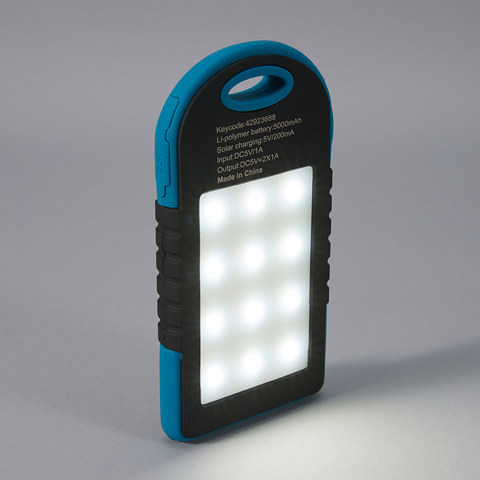 Power-bank with light
Ring lights are available in different sizes with clamps, and stands. Some also have a clamp for a smart phone (and are called "selfie lights). The one I have has a desktop tripod and can be rotated and swiveled. It cost
$8 from a local store
and plugs into a USB power supply. For portable use, away from mains power, I also have a power-bank, with a built in flood light and USB sockets for ring lights (
$19 from a local store
).