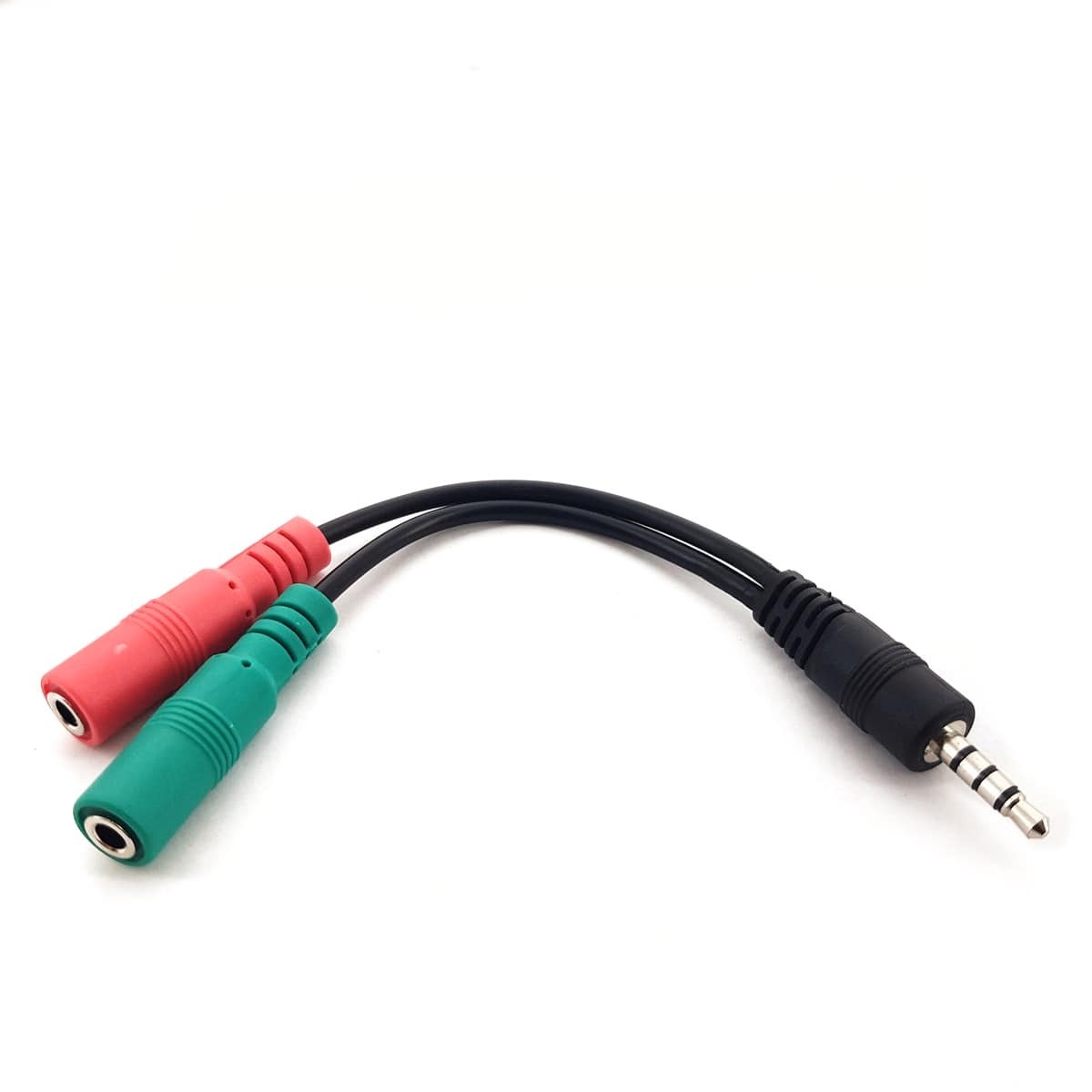 A smartphone is convenient for taking part in a webinar, or for recording a podcast. You need not be limited by the microphone in the phone. A desktop microphone can be connected via a splitter cable. The cable has a plug for the phone (usually a 3.5 mm four pole "TRRS") at one end and sockets for a microphone and headphones at the other.
I tried soldering my own adapter from plugs, sockets and cable, but I ended up with a short-circuit and burnt fingers. The "
3.5mm TRRS Smartphone - Mic and Headphone Splitter
" from Swamp Industries in Canberra was cheaper than the parts and actually worked. The only problem with the Swamp unit is that it has a volume control for the audio output. There is no indicator on the volume control, so it s easy to set it to minimum and wonder why there is no sound. Similar units are available from electronics stores and
Amazon
, without volume controls.